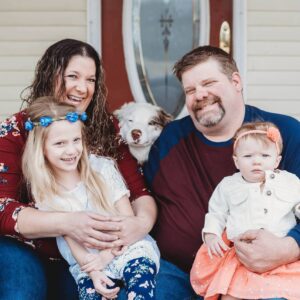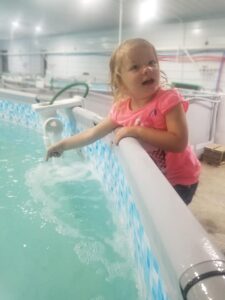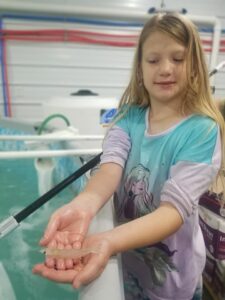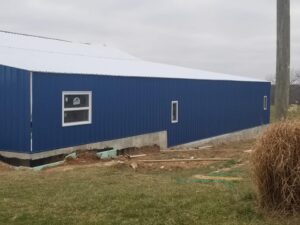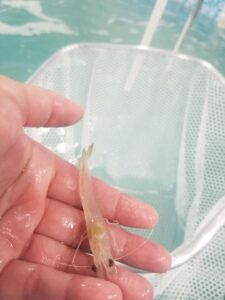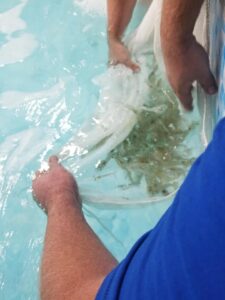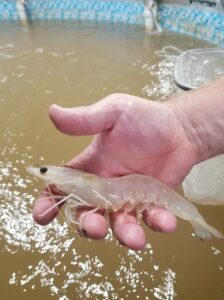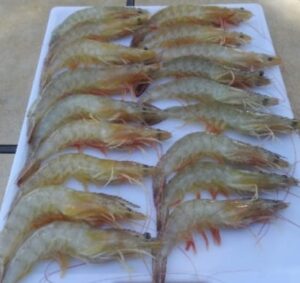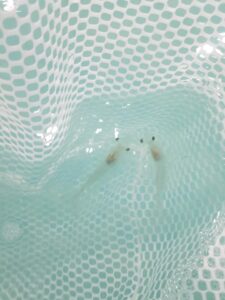 All About the Farm
Located off of Highway CC, just outside of rural town Bland, Missouri sits SV Shrimp Farm, LLC. SV Shrimp Farm, LLC is a family and locally owned/operated aquaculture farm. Simon, Christina, Symone and Viola Rademacher take great pride in SV Shrimp Farm, LLC. Our family is pleased to bring a unique experience and fresh, live, shrimp to rural Missouri. We guarantee that our shrimp will always be raised here and sold here. The process we utilize is environmentally friendly, sustainable and fulfilled without the use of antibiotics or hormones.
We began our farm with eight production tanks to grow our shrimp. Our first delivery of Pacific White Shrimp was on June 23, 2021 and included 40 day old post larval shrimp.
Depending upon supply, we are open to the public on Friday's by appointment only and Saturday's from 9:00 AM to 2:00 PM. Please call us at (573) 646-3409, visit our Facebook page or check our "Current Supply" page for current availability.
New to 2023!
Gift Certificates – Bus Load Tours – School Field Trips
Bus Parking is available!